Dude Gets A Random Hand Job. Related Posts:Drunk Teens Playing With Their Brothers Huge CockStoned Teen Getting Caught Eating Her...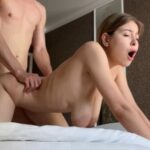 Dude With Massive Dick, Uses Both Holes. Related Posts:Cute Wife Takes A Huge Anal CreampieDaddy Getting Slammed Prison StyleCum In [View Post…]
Teen Looks Great Swallowing My Cum. Related Posts:Two Sisters Sharing One Boy FriendBitch Choking Down My CumTwo Drunk Teens Take...
Hot Bitches Taking Big Facials. Related Posts:Bitch Hates The Smell Of CumDropping Tons Of Cum On My BitchTwo Sisters Sharing...
Classmates Share The Class Slut. Related Posts:Old Dude Fucks Two Young Bitches, Ends In Messy FacialWhite Teen Fucks His Hot...
Dudes Lets His Girl Friend Fuck A Big Black Dick. Related Posts:Busty Wife Gets Fucked By Her First Black DickDude [View Post…]
Daddy Getting Slammed Prison Style. Related Posts:Dude With Massive Dick, Uses Both HolesWife Fucks Dude In The Ass, Like A [View Post…]
Cute Teen Working Hard For A Big Load. Related Posts:Little Bitch Takes A Huge FacialCute Bitch Sucks Down A Massive...
Got To Love A Little Sister Willing To Help A Dude Cum. Jacking Off A Big Dick Into A Bitches [View Post…]
Bitch Pulls Her Tits Out And Watches A Big Dick Cum. Related Posts:Young Teen Showing Off Her Big TitsCute Teen [View Post…]