A Mom Takes A Facial In Public....
Very Hot Teen Flashing Her Tits.
Drunk Girl Showing Off Her Good....
Massive Boobed Mom Adds Milk To Her Coffee....
Cute Mom With Massive Nipples, Loves To Be Milked....
Mom Shows Off Her Perfect Body.
Bitch Squirts On The Dude Shes Fucking.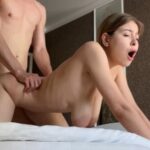 Massive Boobed Teen Shows Off Hot Body....
Big Boobed Teen Beats Up Her Friend....
Huge Boobed Mom Fucks A Hair Brush Then Squirts....