Bitch Talks To her Mom As She Cums.
Very Hot Bitch Rubs One Out In Public.
Skinny Bitch Goes Full Retard When Cumming....
Cute As Fuck Teen Rubs One Out....
Big Boobed Wife Pissing At The Beach.
Teen Makes A Selfie Of Her Massive Titties.
World's Hottest Mom Rubs One Out For SickJunk....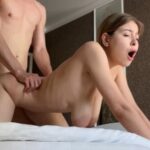 Really Hot Teen Fucks A Dildo For SickJunk.
Teen Fucks Herself In Both Holes With A Dildo....
Crazy Mom Shows Off Her Tits And Pussy At Walmart.