Bitch Gets Ass Raped With One Hard Push.
Teen Gets Her Throat Raped.
Drunk School Girl Pukes While Being Molested.
Drunk Coworker Forces A Dude To Lick Her Pussy. Coworker [View Post…]
Two Women Beat up And Fist A Bitch. Nothing better [View Post…]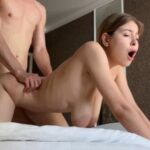 SickJunk Bitch Gets Slammed In The Ass.
Big Tits Bitch Gets Face Raped Vip.
Two Dudes Laugh At Rape Victim.
Cute Girl Wants To Be Raped And Beaten.