Teen Shows Off Her Rockin Body.
Granny Gets Caught Playing With Her Massive Tits.
Teens And Moms Flashing Their Massive Tits.
I Hope You Like Big Tits, Part 5.
You all know that I love Chaturbate, and that's because [View Post…]
Every Guy Needs A Little Protean While Fucking. Its A [View Post…]
Here is the Cam company she works for… Cam Listing
Young Teen Showing Off Her Big Tits.
Mom Breast Feeding An Adult Retard. 餵養成人減速的媽媽乳房 Wèiyǎng chéngrén jiǎnsù [View Post…]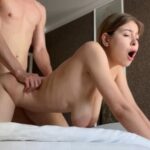 Mom Breast Feeding Her Friend. Clearly a Pro video, but [View Post…]
WOW that slut has fantastic tits.