Dude Pulls Wine Bottle Out Of Wife's Huge Pussy.
Crazy MILF Fucks Everything. I saw a mom do this [View Post…]
Perfect anal masturbation(Cute ass)
This slut can really do the dew.
Compilation of secretary watching porn on their computer at the [View Post…]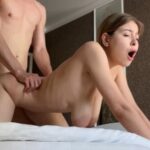 She could bottle that shit and sell it on SickJunk.com [View Post…]
I wonder what she would do to a Hummer ?.
Dude Destroys Bitches Ass With Champagne.