Wife Fucks Husband In The Ass With A Strap-on.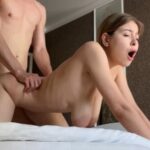 Evil Bitch Cheats While On The Phone With Her Husband
Dude Cums On His Buddies Wife....
Stoned House Wife Takes Facial From Her Lover....
House Wife Squirts On Her Black Male Slut....
Mom Sucks Off Her Contractor....
Big Boobed Wife Pissing At The Beach.
Perverted Wife Loves Fucking Other Men While Husband Watches....
Wife Hates Taking A Hands Free Facial....
Wife Wanted Me To Cum On Her Face....