Dude Fucks His Redneck "Step" Daughter.
Dude Wakes Up His Stoned Bitch By Pissing On Her [View Post…]
Drunk Slut Fucking Dudes At Ball Game.
Dude Fucks And Cums On A Perfect Ass.
Dude Unloads A Huge Facial On A Cute Teens Face.
Bitch Pisses Into Her Friends Mouth.
Bitches Take Turns Beating A Cute Teens Face In.
Teen Pisses Herself While Steaming The Video.
Group Of Muslims Gang Rape A Whore.
Two Girls Trash Store Over Broken IPhone.
Dude Lets His Friend Fuck His Sister.
Big Boob Granny Takes A Piss On My Lawn.
Two Stay At Home Moms, Getting Off Together.
Eight Moms Playing With Their Lactating Tits On Facebook Live.
Little Teen Sucks And Fucks A Massive Dick.
Cute Chink Being Force Milked.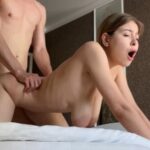 Dude Fucks A Drunk Slut In A Bathroom.
Father Of Three Eats A Fat Stripper Out.
Teen Bitch Gets Face Beat For Being White.